Strands - Printmaking
A printmaking project inspired by walking the strand line. Marks drawn in the sand translated into deeply etched plates for blind embossing and printing. Sketching directly onto the plates as monoprints are overlayed with gold leaf encapsulated in Chine-collé. Numerals from the hulls of rotting fishing boats lying on the foreshore. A selection of the work can be seen at The Penwith Gallery, St. Ives, Cornwall from 15th October - 14th November 2016.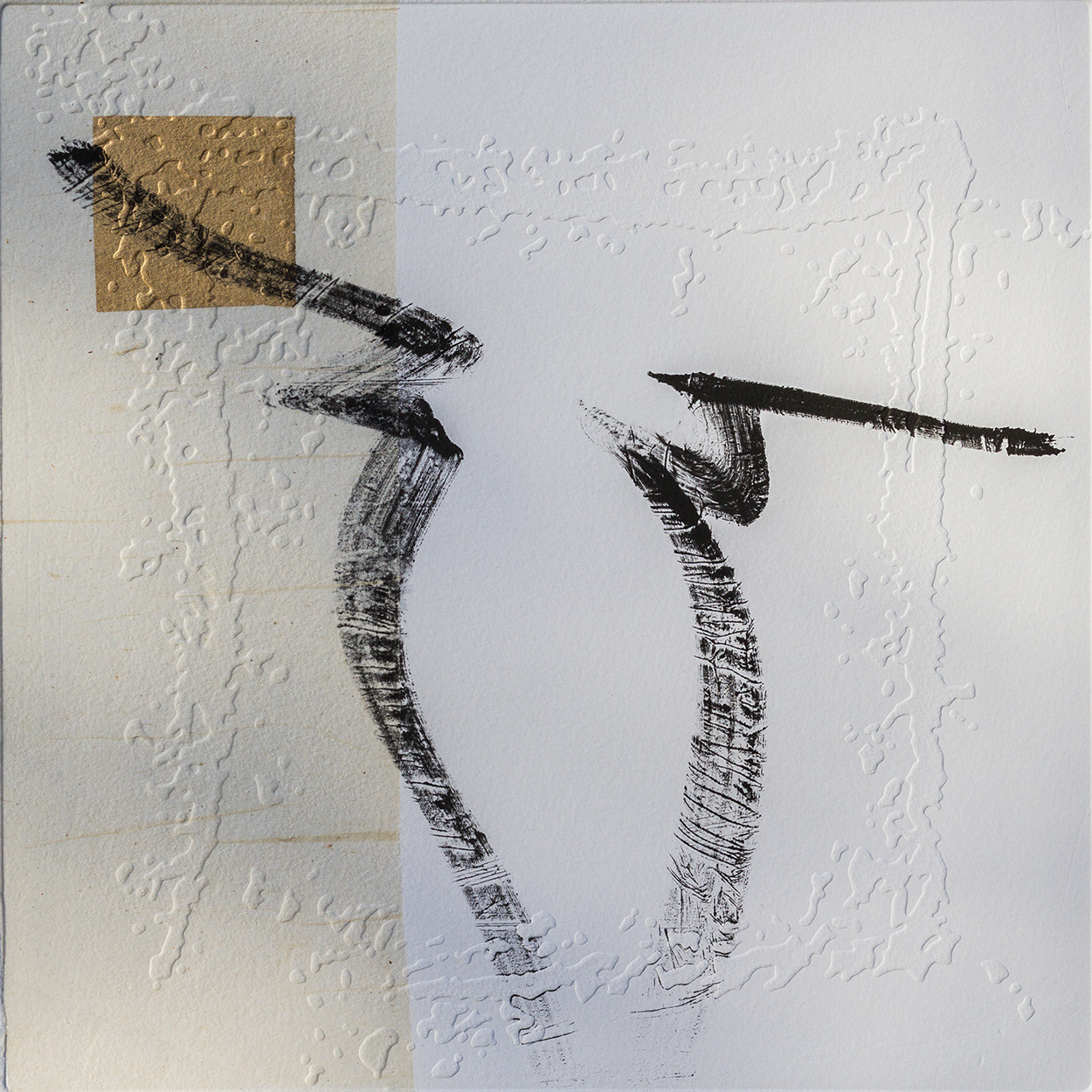 Begun: August 2015

Location: Brittany/Cornwall

Media: Printmaking

Status: Ongoing...